Pacific Rim: Uprising

Agency: Addison Interactive





Official Movie Site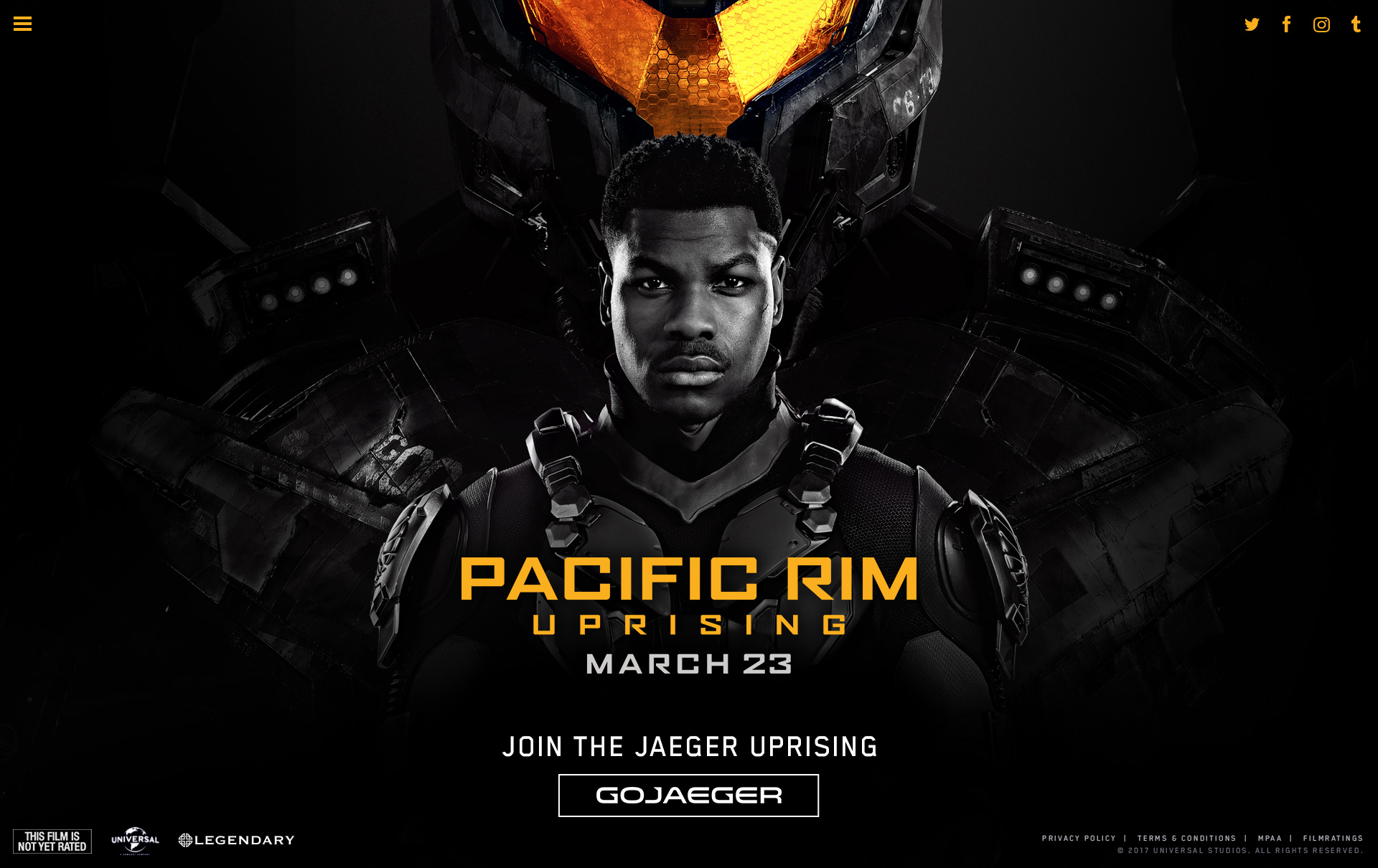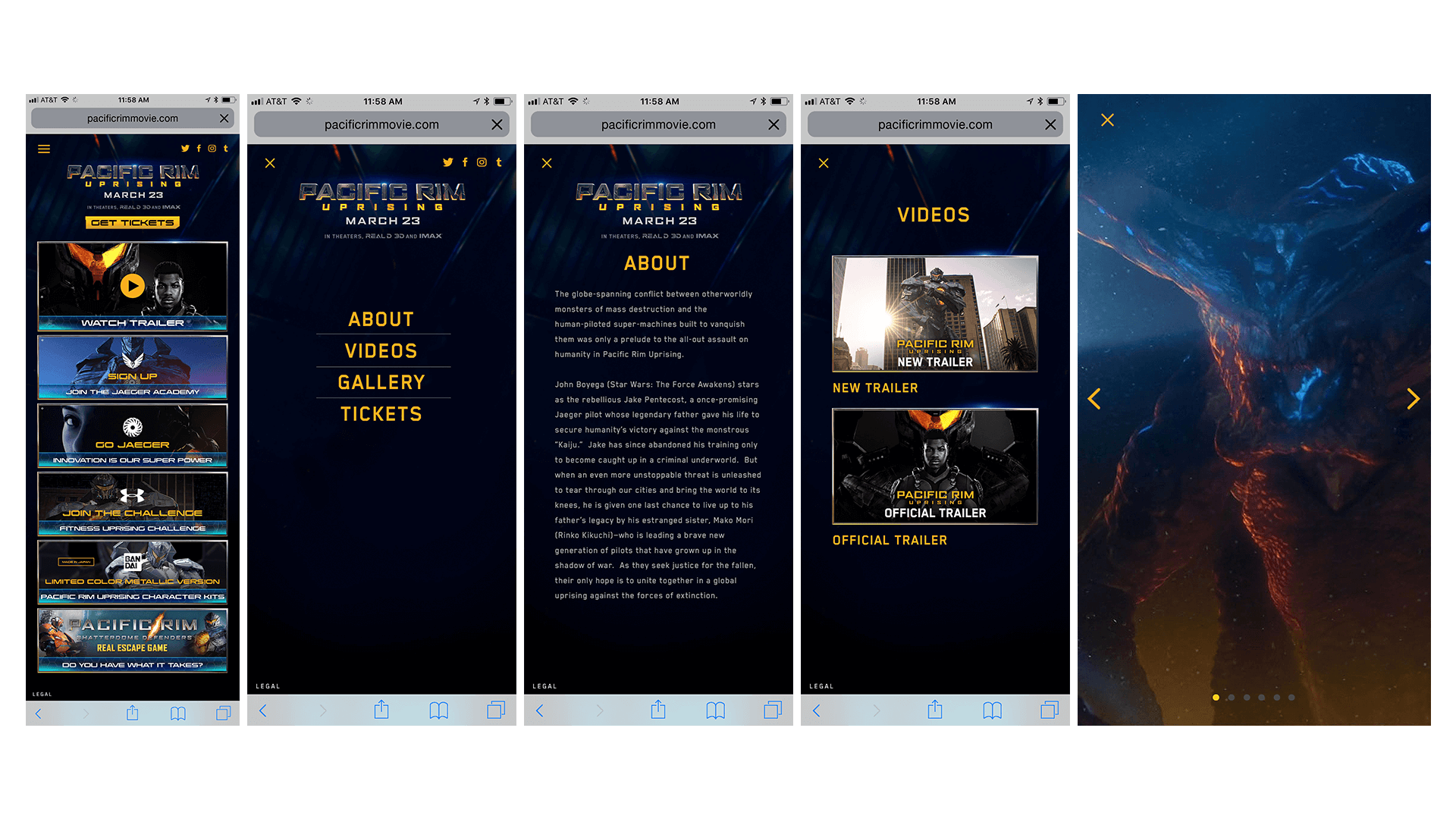 Jaeger Academy Website



We launched a site where fans can become part of the film. They were allowed to enlist and become part of the Pan Pacific Defense Corps. They took quizes, matched with other recruits, built their own Jaegers and put them into action in a fight simulator against the Kaiju.







Overview






Create Your Custom Jaeger



The first phase of the marketing release was to introduce the new Jaegers to the fans of the movie franchise. We released Gipsy Avenger, Saber Athena, Titan Redeemer, and Guardiant Bravo as the first unlockable Jaegers.

We created a website where recruits assembled their own unique Jaegers based off existing Jaeger technology. They had the opportunity to add their weapons of choice and and paint them to their color of their choosing.








Presicion and Judgement Game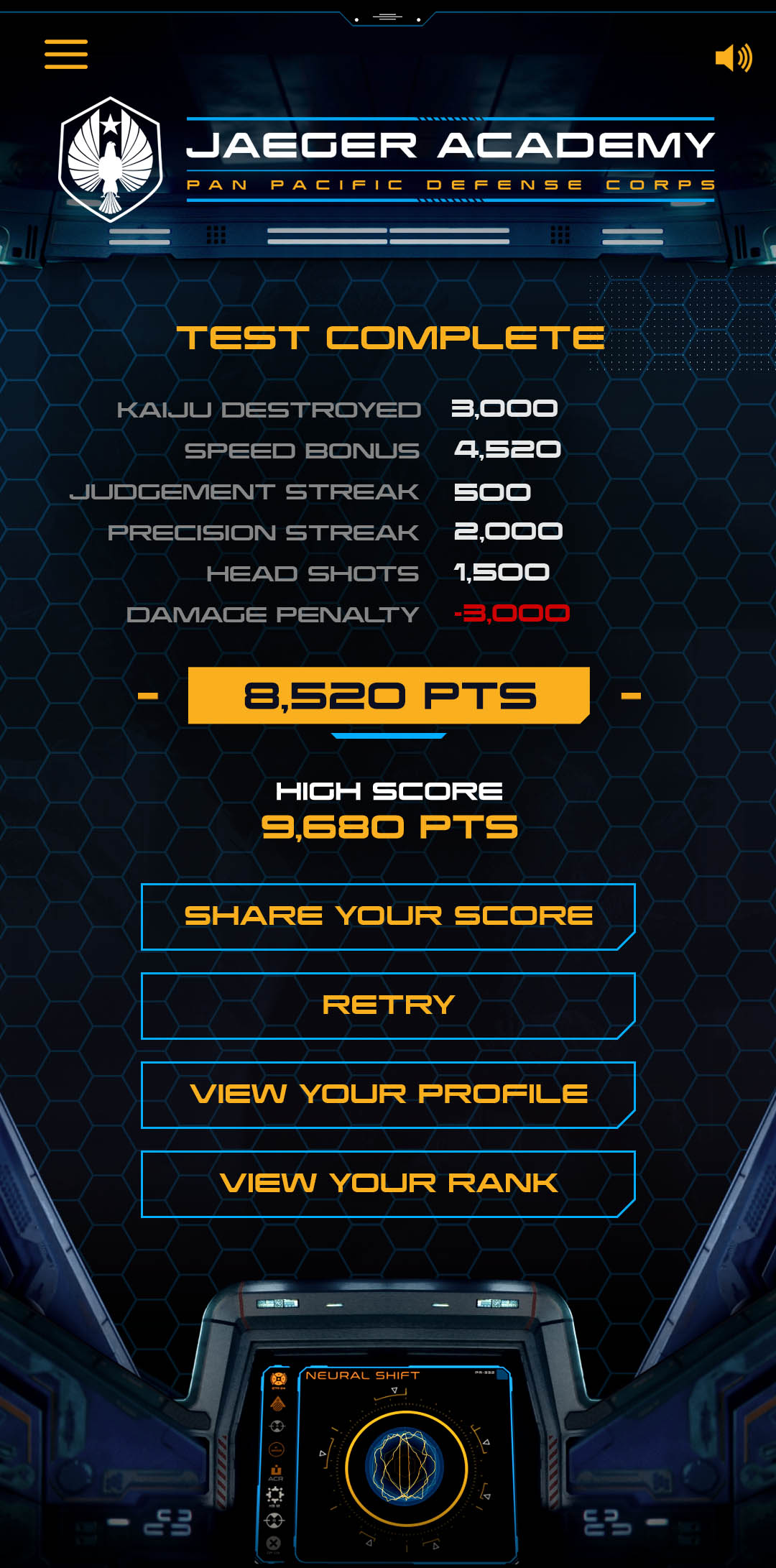 Drift Compatibility Game






Daily Trivia Quiz





Unlockable Sharable Content











Tumblr Website







Social Marketing Campaign

















Credits:

Creative Director: Anthony Malzone, Scott Clay
Strategy: Philippa Drewer, Nelly Tadevosyan
Executive Producer: Aaron Vill
Producer: Nelly Tadevosyan
Art Director: Wilson Saloj, Hannah Grotbo
Motion Director: Michael Matzur
Motion Designer: Wilson Saloj, Rodrigo Huerta
Audio Designer: Jesse Thaul
Development: Robert Nall, Yen Chen, Just Name